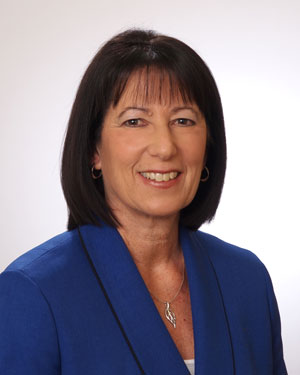 Linda Sasser, who holds a Ph.D. in educational psychology, brings more than three decades of experience as a professional speaker, university professor, and workshop facilitator. Her diverse background includes developing and delivering training and keynotes in both the public and private sectors. Dr. Sasser is a national speaker for marketing events at retirement communities and a facilitator of continuing education workshops for healthcare professionals. She has a reputation as an enthusiastic speaker who holds the interest of her audience by making the content relevant to their lives. Dr. Sasser's ability to be informative and to present practical strategies is balanced by her engaging presentation style which encourages active participation by those in attendance.
Philosophy
Since each of us has only one brain, we need to invest in doing everything we can to keep it working as well as possible for as long as possible.
Education
Linda was Valedictorian of her high school class, graduated summa cum laude from Ripon College in Wisconsin with a B.A. in English and Elementary Education Certification, and earned her M.A. and Ph.D. degrees in Educational Psychology from the University of Colorado at Boulder. She served as Adjunct Professor of Psychology at Wheaton College and as Full Professor of Education at Judson University. She has presented at American Society on Aging's Aging in America Conference (San Diego and Chicago), LeadingAge Illinois Conference, and the International Council on Active Aging (ICAA) Conference in Orlando.
Clients Include:
American Academy of Pediatrics
Bluespire Marketing – Senior Living (formerly Martino & Binzer)
Comfort Keepers
Covenant Retirement Communities in CA, FL, IL, MI, MN
Focus on the Family
Friendship Senior Options
Friendship Village, Schaumburg, IL
GlynnDevins, Senior Living Marketing
Illinois Library Association and more than 50 Illinois libraries
International Association of Administrative Professionals
Longwood at Oakmont, Pittsburgh
Montereau Senior Living, Tulsa, OK
NEA-Retired Organizing Conference
Park Place, Elmhurst, IL
Planetree Conference
Princess Cruises
Royal Caribbean International
Sinai Residences, Boca Raton, FL
Society of Human Resource Professionals (SHRM)
The Evergreens, Moorestown, NJ
The Mather, Evanston, IL
The Pines at Whiting, New Jersey
The Villages Lifelong Learning College, FL
U.S. Office of Personnel Management
Wheaton Bible Church
Women's Initiative of Itasca Bank, IL